How to Celebrate National Best Friends Day
Jun 8, 2021
What is a best friend? Best friends share in our laughter, cry with us, comfort us when we are sad, know which kind of pranks we like and those we don't. They help create some of our best memories. If you're fortunate enough to have a best friend, you can expect to live a longer, healthier life and find more success at work.

Any day is a great day to celebrate a best friend, especially June 8th, National Best Friends Day—a day since 1935 when the U.S. Congress made this declaration. Looking for suggestions about how to celebrate? First, find time in your schedule to spend with this wonderful person who has added excitement to life, helped you get through a personal trauma, and stood by you even when others did not. You can plan to take the day off, enjoy a favorite activity, visit a place of shared significance, etc.
Celebrate National Best Friends Day with MOXYO
Rather than shop separately for individual gifts, buy a pair of matching gifts together. You're probably looking for something a little less corny than turtle doves. Why not a cool phone accessory? Our favorite choice is the Zigi Band phone lanyard, whether you choose matching or different styles that speak to your individual tastes. Other great options include matching Mirror or Glitter Glass screen protectors, or even Crossbody Phone Wallets for best friends on-the-go.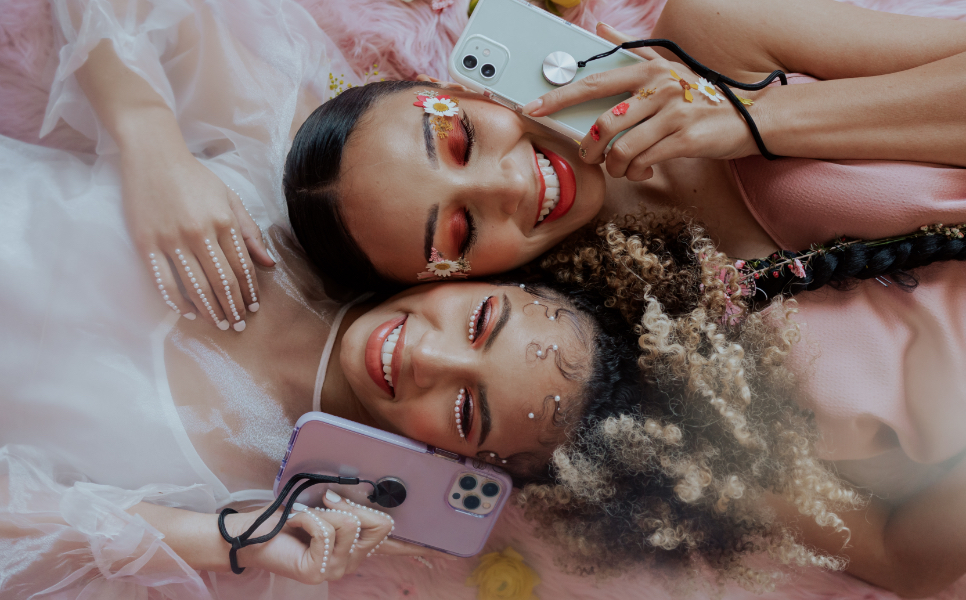 What Makes a Best Friend Different?
Some people find it challenging to determine the difference between best friends and other friends in their social groups. Research suggests two things make the biggest difference between a friend and a best friend: how much time you spend together and what kinds of things you talk about. Here are the five qualities we think most define a best friend:

1. You trust each other.
2. You find time to spend together and/or ways to stay in touch.
3. You are vulnerable with each other.
4. You are always there for each other, no matter what.
5. You know how to have a disagreement and/or how to fight and make up.

Friends are a joy to have and we should look for opportunities to show them how much we cherish them. Our phones are one of the most common ways we stay in touch with our best friends and one of the best places for a daily reminder. Take your smartphone experience to the next level this National Best Friends Day with phone accessories from MOXYO.