These MOXYO iPhone Accessories are the Perfect Cyber Monday Gift Idea
Nov 23, 2021
There's no reason to wait till Cyber Monday on these gift ideas. The following iPhone and tech accessories will be available at discounts of 20% all week long, but there are a few reasons why specific MOXYO® items tend to be the perfect purchase for the Cyber Monday shopper. Finish your holiday weekend shopping in a flourish with MOXYO.
Follow-Up to New iPhones from Black Friday Sales
Black Friday tends to be slightly more popular with so-called big ticket items. Maybe you've learned over the weekend that your sister is getting your niece a new iPhone 13 for the holidays. Or maybe your sister is getting herself a new iPhone and handing down her current phone to your niece. Either way, you've just found the perfect gift idea for your Cyber Monday shopping!

Not sure what style that person is looking for in phone cases? You can still pick up a Glitter Glass or Mirror Glass screen protector. These unique screen protectors offer an amazing, stylish look for your iPhone when the screen is off and a crystal-clear display when using your iPhone.
New Wearable Tech Accessories
The holidays are not a time for buying socks—unless you're buying a gift for someone who's really old. Looking for a cool, stylish gift that also serves a purpose? Check out our wearable tech accessories. You can get a Crossbody case for AirPods, AirPods Pro, or as a phone wallet. You can get a 40mm or 44mm case for the Apple Watch. With so many cool wearable tech accessories, maybe you have a friend or relative who needs one of these items!
Universal Appeal, Universal Fit
Whether or not it's Cyber Monday, one of the hardest things about shopping online is making sure the gift is a good fit both physically and for that person's style. You probably know—​​or can at least find out—what smartphone model your niece has, but what about people further down your holiday shopping list? In many cases, you don't even have to wait to find out what iPhone model your friend or family member is going to get.

The Zigi® Band carrying solution and Crossbody Phone Wallet will work with most smartphone models. Available in a number of different designs, you can find universal appeal and bold styles with these Cyber Monday gift ideas.
More Gift Ideas for Every Person on Your Shopping List
For the student: Get some smart tech accessories tailored for learning environments.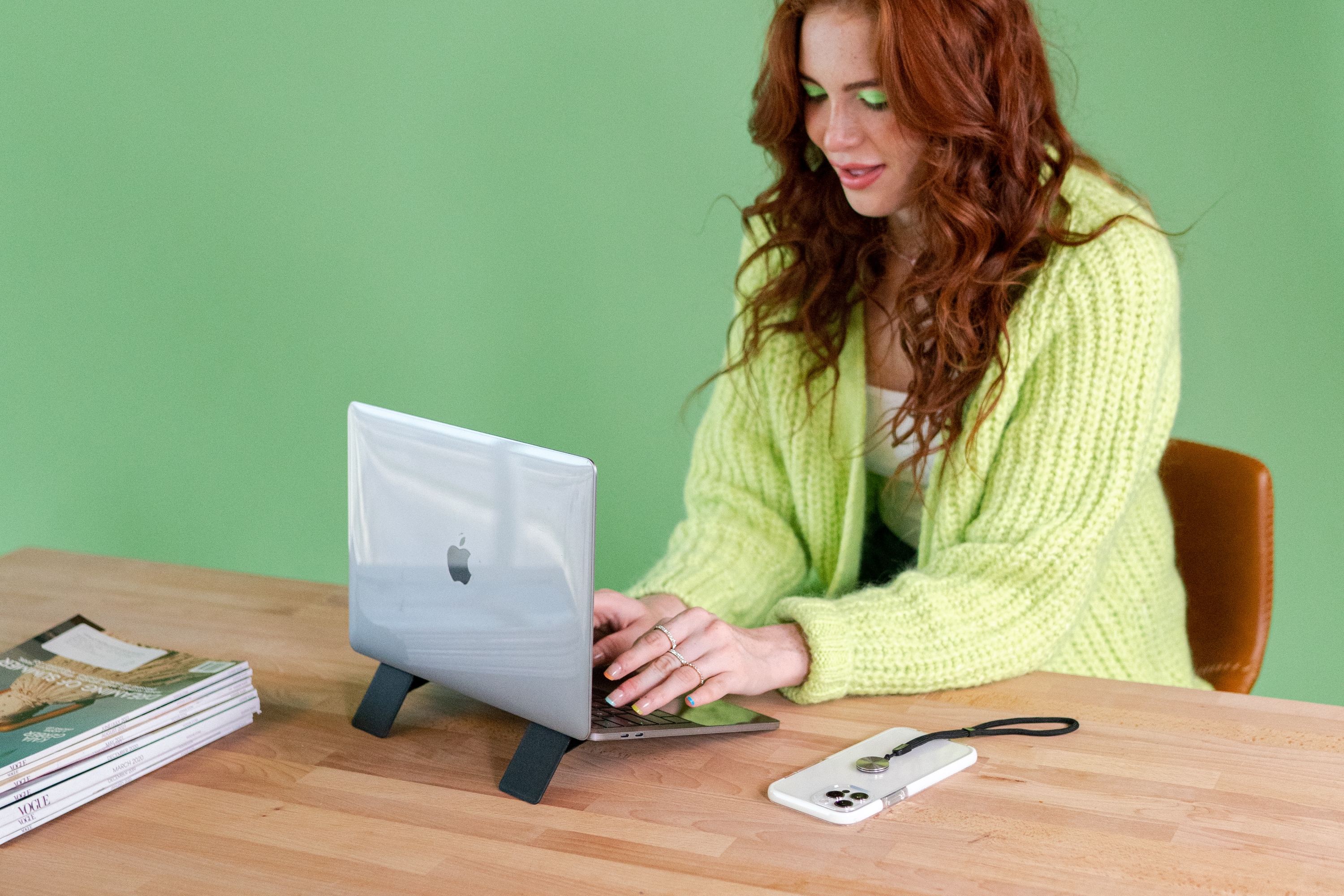 • MOXYO Laptop Stand: Keep your laptop cool, ergonomic, and portable with foldable laptop stands.

• MOXYO Phone Stand: Make sure your phone display is always visible while also keeping your workspace organized.

• MOXYO Cables: Pick up a MOXYO lightning cable as a stocking stuffer for the student in your life.

• MOXYO Wireless Charging Pad: Help your student ditch the clutter of tangled charging cables with a wireless charging pad.

• MOXYO Wireless Earbuds: Keep the tangles away from their everyday carry items as well with wireless earbuds.

• BodyGuardz® Blue Light Screen Protector: Filter out up to 43% of blue light from screens without color-shifting the display.

• Lander® Cascade® Power Banks: Get them a wireless, portable power bank that can stand up to the elements.
For the fashionista: Earn the approval of the fashion-forward person with these stylish accessories.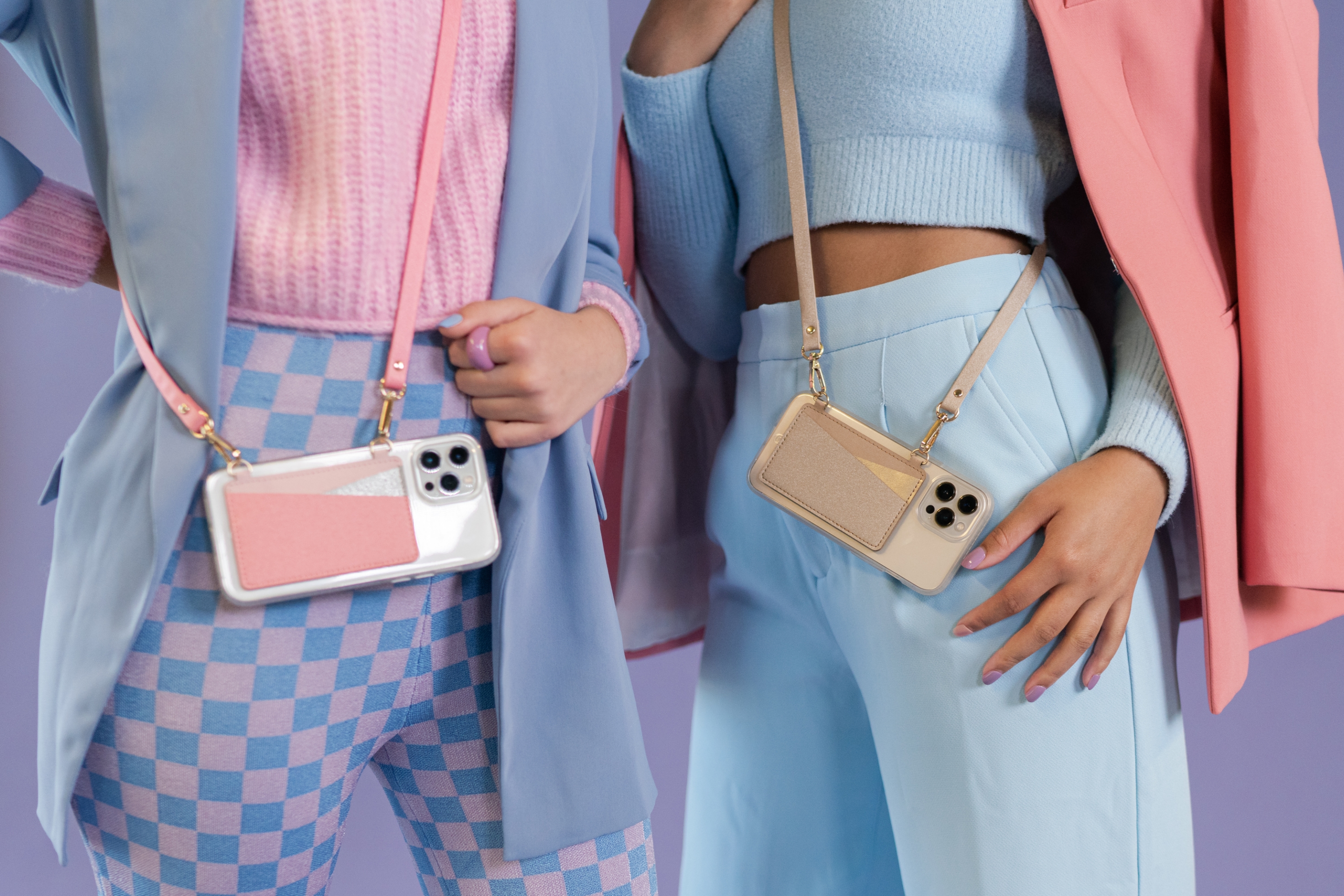 • MOXYO Glitter Glass: We're not sure all that glitters is gold, but these protectors will add extra style to any iPhone.

• MOXYO Mirror Glass: Give the fashionista an easy way to look at their hair and makeup while discreetly checking out the people around them.

• MOXYO Crossbody Phone Wallet: This chic, secure way to carry a smartphone, ID, and credit card makes for a great time out with friends.

• MOXYO Zigi Band: This carrying solution is simpler than the Crossbody Wallet but still flashes style with several designs to choose from.

• BodyGuardz Solitude Case For iPhone 13: Buy an iPhone 13 case with bold colors, a fun style, and all kinds of sustainability cred.

• BodyGuardz Harmony Case for multiple devices: For previous iPhone models, get the Harmony case with stunning colors and ombré effect.
For the social media maven: Help this person post and share by making their tech devices more accessible and more reliable.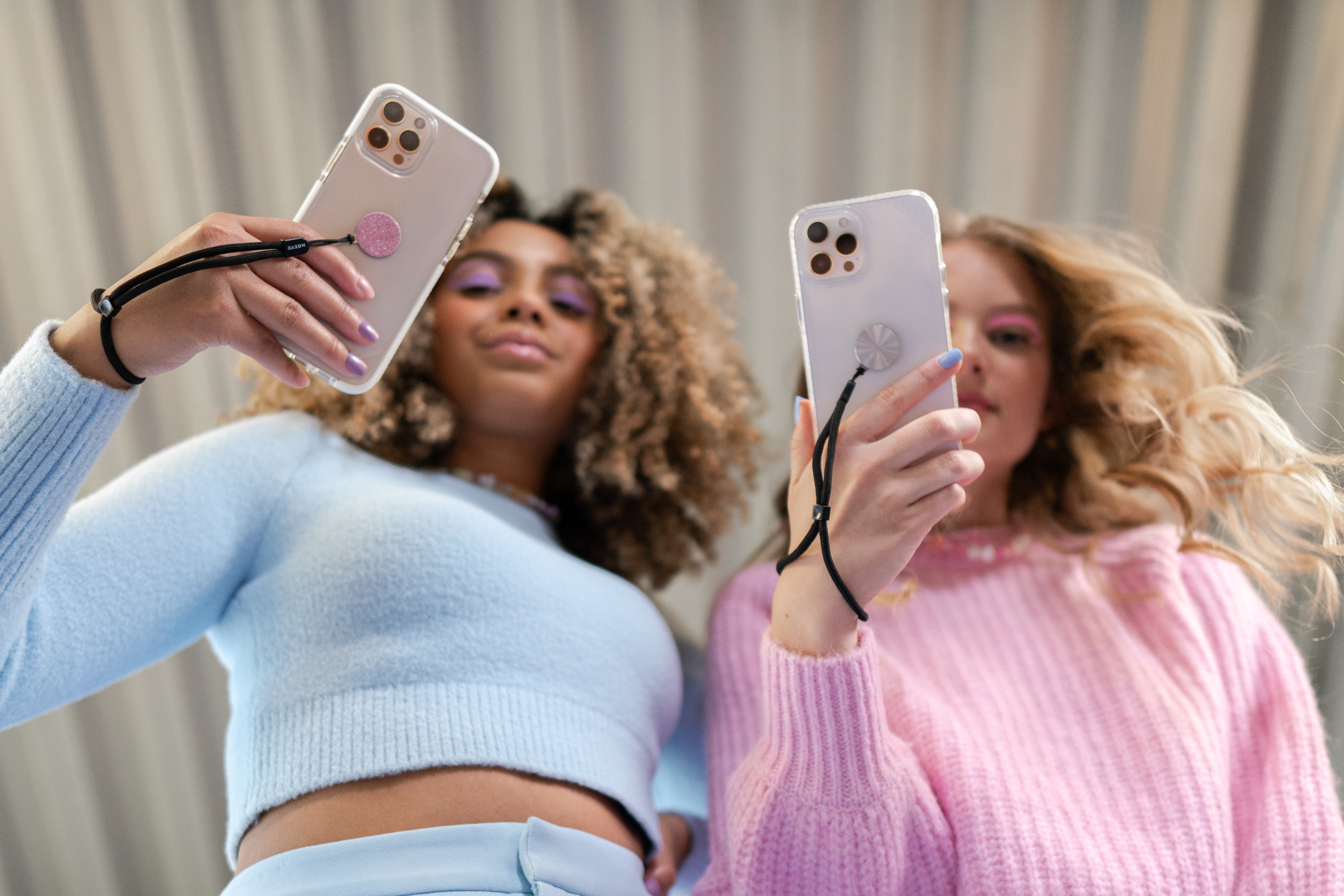 • MOXYO Zigi Band: Most social media mavens use their phones a lot. Get the perfect stylish lanyard that's compatible with most major smartphone models.

• MOXYO Laptop Stand: Make sure their laptop is ergonomic with these stands. It's hard enough to keep up with social media without a repetitive stress injury.

• MOXYO Phone Stand: Make it easy to watch videos and see push notifications while staying organized.

• MOXYO Crossbody AirPods Case and AirPods Pro Case: Now they can listen to their favorite podcasts and keep their AirPods safe when the podcast is over.

• Lander Cascade Power Banks: Phone, tablet, or computer, no device will keep a social media maven in the loop if it's out of juice.
For the man in your life: The MOXYO collection of products also includes colors, styles, and designs for the man in your life.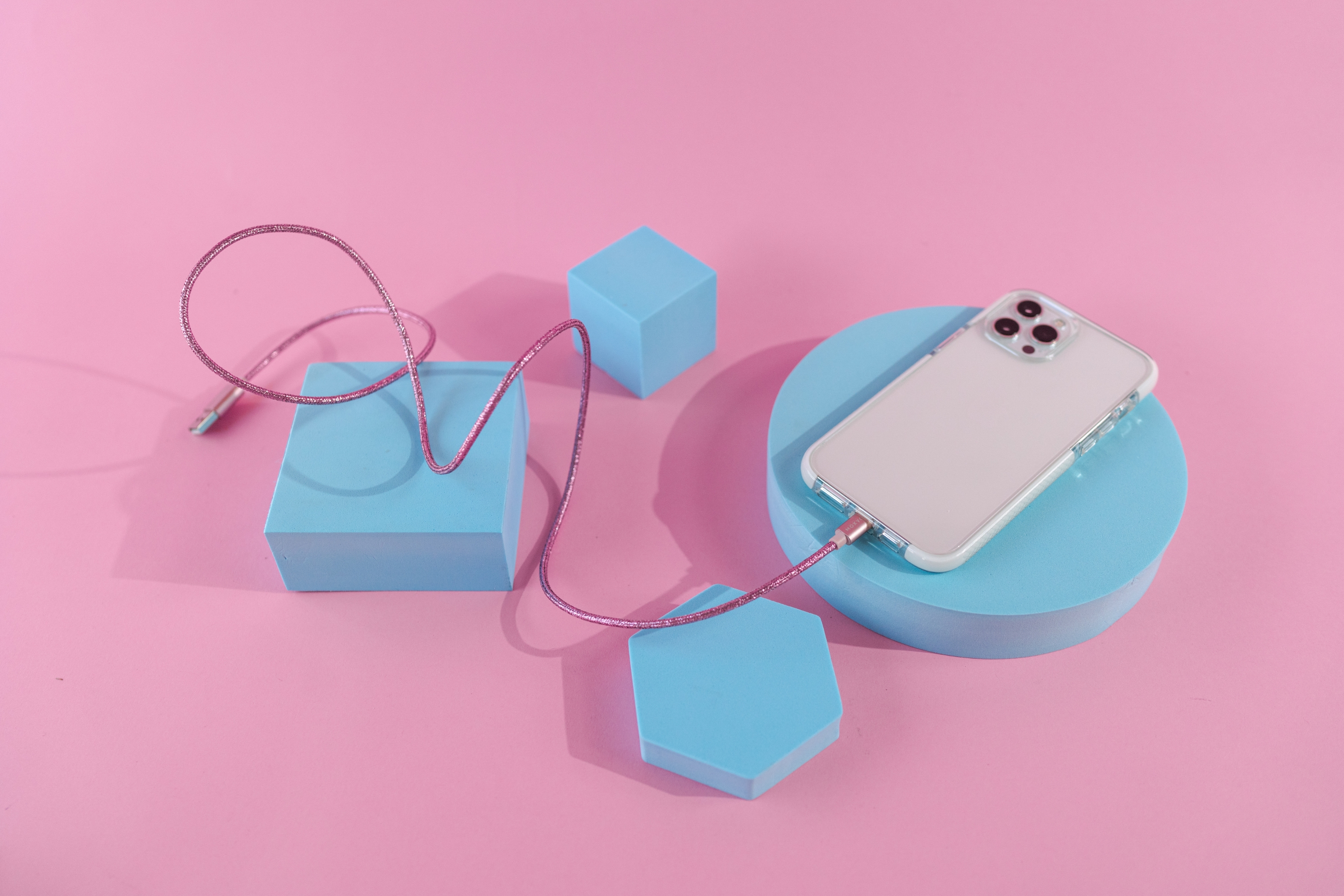 • MOXYO Lightning Cables: Put a little zing in his charge with these durable and stylish lightning cables.

• MOXYO Zigi Band: Our lanyard carrying solution is available in camo, black, and silver—all popular choices for our male customers.

• MOXYO Phone Stand: Many guys may not jump at the idea of a phone stand at first, but they'll come to love the access and organization it provides.

• MOXYO Laptop Stand: Simple and effective, our laptop stands are as much about ergonomic and portable functionality as they are style.

• MOXYO Apple Watch Protectors: This combination case and screen protector comes in several colors with black and purple being the most popular with men.
More People and Gift Ideas Your Shopping List
• Boss Babe: For the female entrepreneur and general go-getter.

• Besties: For you and your best friend to bond over.

• Trend Setter: For the person who always seems to know what's next in fashion.

• Stocking Stuffer Ideas: For the perfect little add-on gift.