Top 5 Reasons You Need an Apple Watch Protector
Dec 22, 2021
Let's be honest. How many times in the last week have you dropped your phone – or any tech gadget, for that matter? Phones and AirPods are expensive, so we invest in protecting them. The same goes for your smart watch. An Apple Watch, no matter the model, is a significant investment, so isn't it time you protect it, too? We're sharing five reasons you need an Apple Watch Protector from Moxyo.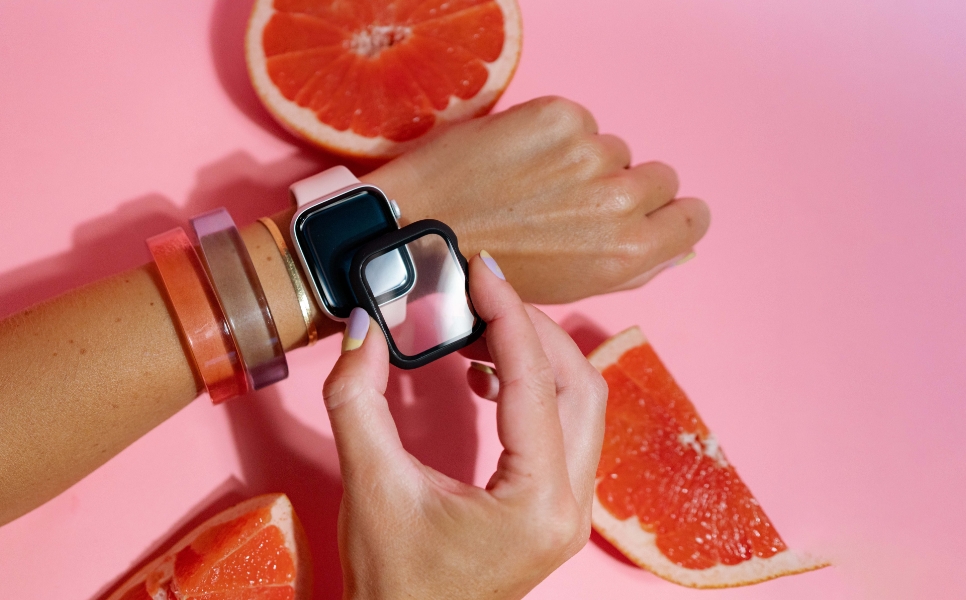 1. Minor Damage Happens Over Time & It Adds Up
It's easy to see why you need a screen protector and case for your phone, but your watch is safe on your wrist all day, right? Wrong. Apple Watches actually scratch quite easily during day-to-day tasks, and those little scratches, which may seem minor at the time, can actually add up.

Apple Watch models fit into four distinct categories—aluminum, stainless steel, titanium, and ceramic. Each model has inherent flaws. For example, aluminum may cost the least, but it's the weakest. Stainless steel may be the strongest, but it shows wear and tear far more than other models. Bottom line? Protect your watch now against minor damage that accumulates over time.
2. Major Damage Is Always a Possibility
Apple Watches have, over time, come to rival some of the best sport watches on the market. Whether you use your Apple Watch for running, yoga, Pilates, weight training, or even contact sports, you run the risk of damaging it over time. Since your watch is more than just an accessory, it's important to protect it for the long haul.
3. High Quality Protectors Won't Interfere With Performance
One of the biggest reasons people waver in terms of finding an Apple Watch protector is that they don't want to hinder its performance. Like always though, you get what you pay for. High quality protectors won't interfere with your Apple Watch's capabilities, and with an ultra-thin profile and slim-fit design, they can actually help emphasize perfect touch sensitivity while protecting your device.
4. For Better or Worse, Your Apple Watch Is a Fashion Statement
While you may buy your Apple Watch for its functionality, you don't want to cover up its design with a clunky case either. High quality cases don't have to be expensive, but they should be made to enhance your Apple Watch while protecting it. Look for something that fits flush with your Apple Watch, offers a chic look and feel, and covers it with superior protection.
5. Apple Watch Protectors Save You Time and Money
Yes, AppleCare+ is an option, but from $49-$99 depending on your watch, it's not cheap, and it doesn't guarantee your watch can be prepared. Additionally, Apple Watch repair outside of the Apple brand isn't always reliable, and if they can fix it, the price tag may be less than ideal. The bottom line is protect your watch now, and you don't need to worry about damage or repair later.
Find Your Apple Watch Protector from MOXYO
With scratch-resistant cases, premium impact protection, an ultra-thin design, and perfect touch sensitivity, MOXYO has the perfect Apple Watch Protector for you.