How MOXYO is Designing the Future With Wearable Tech Fashion
Jan 28, 2022
It's no secret that fashion changes over time, and the same can be said for technology and tech devices. But what would happen if we merged the two, creating wearable tech fashion? At MOXYO, technology and innovation are transforming traditional rules for tech, seamlessly blending form and function for a new sort of fashion statement that's guaranteed to turn heads. In honor of the Big 4 fashion shows announcing new spring trends next month, let's take a peek at products that are bound to make your tech more fashionable.
Keep Your Phone Close (But Hands-Free)
Hands-free is the name of the game with a smartphone, but you still need to keep it close to use at a moment's notice. MOXYO's Crossbody Phone Wallet makes it easier to grab and go, all while filtering out the excess.

Stylish and convenient, the Crossbody Phone Wallet features a slim, ultra-chic design that works with most smartphones and cases. Paired with a removable strap (because a fashion-forward clutch is perfect in a pinch), as well as space for two cards and/or cash, it's a stylish and convenient smartphone accessory that, simply put, has it all.
Simple Style–But Make It Pop
Looking for something a little simpler? Zigi Band is revolutionizing wearable tech fashion as the universal smartphone carrying solution. Zigi is a fun and functional lanyard system that connects your phone to your wrist, making it virtually un-droppable. Enjoy 360° rotation, an easy peel-and-stick installation, plus a design that's wireless-charging compatible.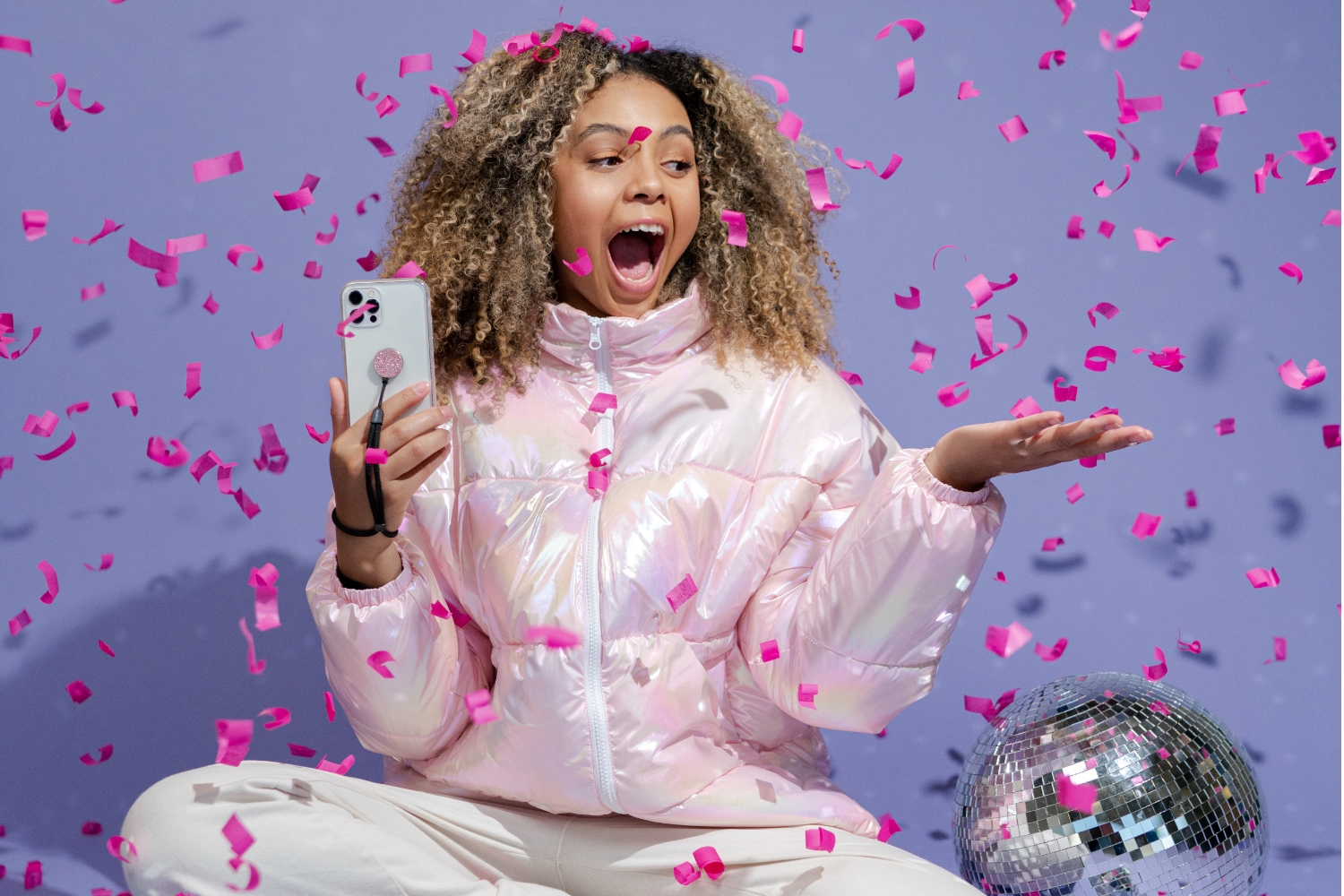 Step Up Your Smartwatch Game
MOXYO's Apple Watch Case is a perfect example of how technology and fashion can solve problems together. Apple Watches offer a chic aesthetic, while MOXYO offers a stylish solution by protecting your watch so you can enjoy it for the long haul.

Featuring impact and scratch resistance, the Apple Watch Protector simply snaps into place while offering perfect touch sensitivity every time. Simply pick your perfect color and slip on the ultra-thin case to protect your watch whenever (and wherever) you go.
Drop the Beat, Not Your AirPods
AirPods are all the rage, giving you concert-worthy sound whenever you want. From business calls to pumping the beats, they're your partner in portable speakers. MOXYO makes it easier than ever to protect them on the go with the Crossbody Case for AirPods and AirPods Pro.

Much like the smartphone wallet, MOXYO's AirPods Case is the most original of its kind, offering a hands-free, wearable solution that keeps your AirPods close – and secure – no matter what. With drop protection, a wrist strap option, and a trendy, faux leather design, it's an accessory you'll be proud to wear.
Make Your Tech More Fashionable
YAt MOXYO, we believe the beauty is in the details, and we think that making your tech more fashionable just makes it more fun…and functional. Whether looking for a way to carry your devices or to keep them safe, we have an accessory for you. If you're still looking for something that pops, check out our other fan-favorite accessories like Glitter Glass, a screen protector that doubles as an eye-catching mood booster any time of the year.